NEW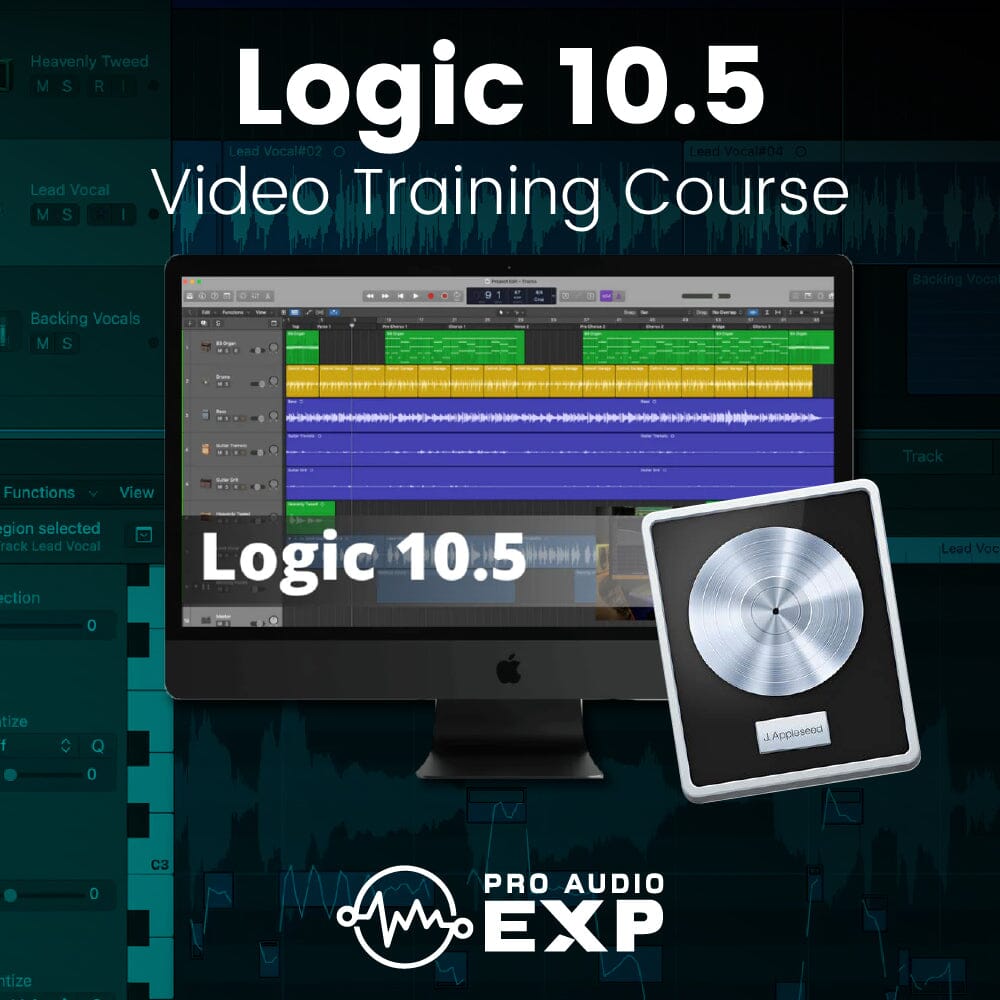 Course Details:
If you've been looking to the absolutely BEST training on the planet for Compression, Limiting and Noise Gates...you've found it! Over 3 hours of Premium Training on all things to do with dynamic processing.

While I cover these subjects in our Ultimate Home Recording School and Ultimate Live Sound School, this course is for you maniacs who want to know it ALL :) The knowledge and examples in this course are of the caliber that you would find taught in high end $30,000 a year sound schools like Berklee and Full Sail.
 WHAT'S INCLUDED:
INTRODUCTION
Welcome
Overview of all Windows
Types of Tracks
Library
Inspector
Help System
Toolbar
Smart Controls
Mixer
Editor
List Editors
Notes
Loops
File Browser

DAWs 101
What is a DAW?
What do DAWs do?
Do they replace a Recording Studio?
Types of Tracks
MIDI Tracks
Audio Tracks
Types of Editing
Mixers
Effects Routing
Automation
Mixing Down

SETTING UP
Audio Interface Settings
Latency
MIDI Controller Setup
Advanced Tools
Customizing the Toolbar
Keyboard Shortcuts
Workspaces
Recording File Types
Project Alternatives

RECORDING
Creating a new Project
Project Templates
Creating a new Track
Types of Tracks
Setting your Input
Recording Levels
Recording an Audio Track
Loop Recording
Recording Comped Tracks
Using the Library
Selecting Patches
Recording MIDI Tracks
Take Folders
Spot Erase
Chase MIDI
MIDI Effects
Chord Trigger
Note Repeat
Drummer Tracks
Selecting Drummer
Selecting Patterns
Editing Patterns
Drum Kit Designer
Drum Synth
Working with Loops
Punching In
Live Loops
Recording your own Live Loops
Arranging with Live Loops
Recording Drums from a MIDI Keyboard
Step Sequencer
Review of Recording Workflow

EDITING
Overview of Editing
Using Markers
Handy Keyboard Shortcuts
Setting up Transport Shortcuts
Using Arrangements
Editing Tempo and Time Signatures
Cycling and Omit Cycle
Insert Silence
Play from Region
Join Region
Take Folders
Comped Tracks Editing
Track Alternatives
Using Live Loops to hold Alternate Takes
Editing Tools
Slicing Audio
Remove Silence from Audio Region
Flex Pitch (Adjusting Pitch on Audio Tracks)
Flex Time (Adjusting Timing on Audio Tracks)
Groove Tracks
Editing MIDI Tracks
Quantizing
Adjusting Velocity
Converting MIDI to Audio
Replacing/Doubling Drum Tracks

MIXING
Mixer Overview
Grouping Channels
Aux Sends
Using Plugins
Editing Plugins
Setting up Audio Interface for Mixing
Freezing Tracks
Track Stacks
Track Folders
Using the Library to pre populate Mixer
Send on Faders
Automating your Mix
Thinning Automation
Setting End of Song
Creating Fadeout
Mastering Effects
Exporting
Graduation!