NEW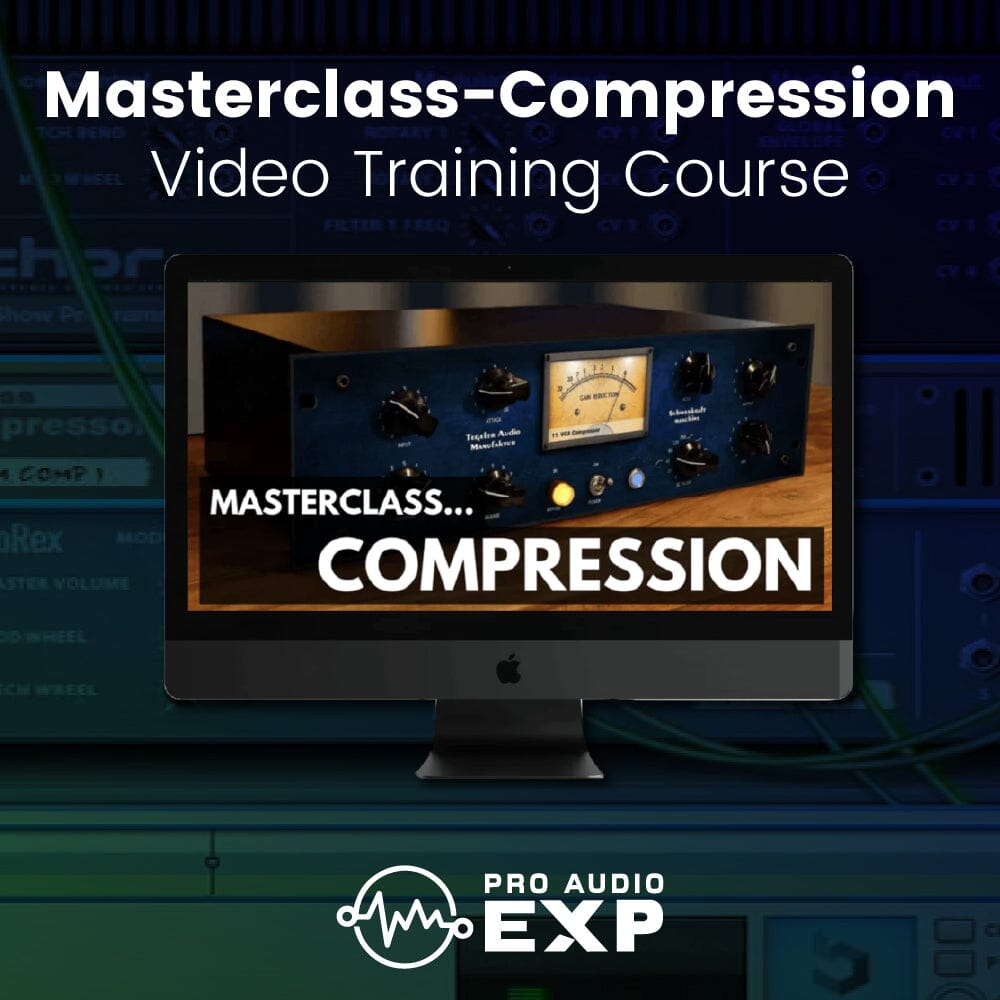 Course Details:
If you've been looking to the absolutely BEST training on the planet for Compression, Limiting and Noise Gates...you've found it! Over 3 hours of Premium Training on all things to do with dynamic processing.

While I cover these subjects in our Ultimate Home Recording School and Ultimate Live Sound School, this course is for you maniacs who want to know it ALL :) The knowledge and examples in this course are of the caliber that you would find taught in high end $30,000 a year sound schools like Berklee and Full Sail.
 WHAT'S INCLUDED:
INTRODUCTION
Variety of Dynamics Processors
History of Dynamics Processors
Compression Analogies
Compressors, Limiters & Gates

COMPRESSORS
Detection & Gain Reduction
Example: Matching Levels of Sidestick and Snare
Makeup Gain
Threshold, Ratio & Makeup
Attack & Release Times
Example: Shaping a Tom Sound
Example: Guitars & Bass
Knees
Limiters
RMS vs Peak Metering

NOISE GATES
Explanation of Noise Gates
Background Noise Gating Example
Example: Noisy Guitar
Example: Gating Drums

ROUTING
The Main Channel Types
Single Channel
Subgroubs
Master Channels
In the Hardware World
In the Software World
Sidechains
Example: Dance Music Pad
Example: Ducking Vocal Announcement
Example: De Essing
Parallel Processing
Serial Processing

TYPES OF COMPRESSORS
Vintage Compressors
Optical
FET
Tube
VCA
Multiband Compressors
Pop Quiz of multiple Compressors

DYNAMIC PROCESSORS IN ACTION
...Kick Drum
...Snare Drum
...Bass Guitar
...Electric Guitar
...Acoustic Guitar
...Acoustic Piano
...Male Vocal 1
...Male Vocal 2
...Male Vocal 3
...Female Vocal 1
...Female Vocal 2
...Female Vocal 3
...Split Vocal Example

BONUS MATERIAL
RMS vs. Peak Metering
Geek Math Section ;)
Understanding Presets
Bonus Trick!